Act II, Scene 4
Newton, Möbius & Einstein


the physicists
(2016)


TRAGICOMEDY
IN TWO ACTS
Score & Scenario by Dag Gabrielsen
Based on the stage play by Friedrich Dürrenmatt

Film Direction: David Smith
Stage Direction, Set & Costume Design: Dag Gabrielsen
Director of Photography: John Kosmaczewski
Produced by Dorothy Yang
Conducted by Reuben Blundell
Filmed at Connelly Theatre, NYC

In a Swiss asylum tucked away somewhere in the Alps, a patient believing himself to be the physicist Albert Einstein strangles a nurse. Three months earlier a second patient, convinced he is Sir Isaac Newton, committed a similar murder. By the end of Act I, the patient Johann Wilhelm Möbius will strangle his own nurse, on orders from the ghost of King Solomon. At once a drawing room murder mystery and philosophical treatise, The Physicists juggles ethics, science, magic, identity, power and insanity at the height of the Cold War.



© 2016 Dag Gabrielsen





---

Jessica Grigg as Fräulein Dr. Mathilde von Zahnd

Paul Houghtaling as Dürrenmatt / Inspector Voss


Jeffrey Gavett as Möbius

William Ferguson as Newton

Glenn Steven Allen as Einstein

Helen Gabrielsen as Nurse Monika
---
In a similarly upbeat vein was Dag Gabrielsen's sweetly surreal "All Three Acts of a Sad Play Performed Entirely in Bed," with a libretto by Julie Larios. A cute postmodern riff, mostly on Strauss's waltz-crazy "Rosenkavalier," it follows a woman for 10 minutes as she recalls fragments of an old relationship.

The New York Times
all three acts of a sad play
performed entirely
in bed
(2011)

POCKET OPERA
IN THREE ACTS
Score & Scenario by Dag Gabrielsen
Text by Julie Larios

All Three Acts of a Sad Play Performed Entirely in Bed is a ten-minute pocket opera in three acts with overture set in New York City in the 1960s. The action takes place on and around a single, unmade bed. In front of the bed - a martini glass, empty bottle of gin and ashtray full of cigarette butts. In the bed - Lily, a young woman in white nightgown (or rather, Lily's memory of herself in her twenties) - and Lyle, the ghost of a player Lily slept with years earlier.

Orchestral version premiered by New York City Opera at VOX 2011
Ryan McAdams, conductor
Meredith Lustig as Lily
Karin Mushegain as Lyle

WQXR Radio Interview

Jeff Spurgeon & Dag Gabrielsen
---
food
(2012)


POCKET MONODRAMA
IN 9 MOVEMENTS
Score & Scenario by Dag Gabrielsen
Texts by Gertrude Stein from Tender Buttons

Food is a satire on midcentury cooking etiquette. Like Schoenberg's Pierrot lunaire (1912), Food is a hybrid of art song, Baroque suite, theatrical monologue and chamber opera. And like Pierrot, The Woman is a housewife who is half human, half plastic. In a vain attempt to express the unspeakable through a vocabulary of television advertising and the Better Homes and Gardens Cookbook, she rages at the cranberries, gossips with the cake, takes valium with rhubarb and spirals in depression over the eggs.

Helen Gabrielsen as The Woman
Suzanne Gilchrest, flute
Ina Litera, viola
Matthew Goeke, cello

I. Prelude
II. Cranberries


III. Milk
IV. Eggs
V. Apple


VI. Rhubarb
VII. Cake
VIII. Custard
IX. Butter
Cream [Optional Encore]

Premiered by

8 Strings & A Whistle

with Helen Gabrielsen at Tenri Cultural Institute, NYC

© 2012 Dag Gabrielsen Publishing
---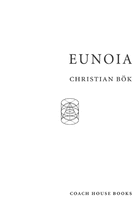 OPERA CYCLE
A complete setting of the five chapters from Eunoia by Christian Bök
Score & Scenario by Dag Gabrielsen

© 2011 Dag Gabrielsen Publishing

Chapter I, Scene 1 - "Writing is inhibiting"
Chapter I, Scene 3 - "Hiking in British districts"

Chapter I, Scene 5 - "Which blind spirit"

chapter a
(2011)


CHAMBER OPERA

A Dada bard as daft as Tzara damns stagnant art and scrawls an alpha.

soprano
mezzo-soprano
tenor
baritone
bass
chamber orchestra

chapter e
(2018)


CHAMBER ORATORIO

Versemen retell the represented events, where, hellbent, the Greek freemen seek revenge whenever Helen, the new-wed empress, weeps.

soprano
mezzo-soprano
tenor
baritone
bass
female chorus
Baroque string orchestra, theorbo

chapter i
(2012)


CHAMBER OPERA

Writing is inhibiting. Sighing, I sit, scribbling in ink this pidgin script.

soprano
mezzo-soprano
tenor
baritone
bass
male chorus
chamber orchestra



chapter o
(2019)


CHAMBER OPERA

Profs who gloss works of Woolf, Gogol, Frost or Corot look for books from Knopf.

soprano
mezzo-soprano
tenor
baritone
bass
symphonic wind ensemble


chapter u
(2020)


CHAMBER OPERA

Kultur spurns Ubu - thus Ubu pulls stunts.

soprano
mezzo-soprano
tenor
baritone
bass
chorus
keyboard & percussion

---
orfeo, eurydice & the serpent
(2010)

CHAMBER OPERA

Score & Scenario by Dag Gabrielsen

Prologue Text by Julie Larios

Additional score & text fragments by A. Sartorio, L. Rossi, C. Monteverdi, G.P. Telemann, J. Haydn, C.W. Gluck, J. Offenbach, D. Milhaud, F. Nietzsche, S. Freud.

A retelling of the Orpheus myth from the perspective of the serpent that bit Eurydice on the foot and coaxed Orfeo down to the underworld for an extended stay.

Orfeo, mezzo-soprano

Eurydice, soprano

The Serpent, soprano

Baroque string orchestra, theorbo & percussion

Premiered by

Five Words in a Line

Theatre 80, St Marks, New York, NY

© 2010 Dag Gabrielsen Publishing

macbeth sketches
(2007)

OPERA-ORATORIO

Score & Scenario by Dag Gabrielsen
Texts from Macbeth by W. Shakespeare

soprano
mezzo-soprano
alto
female chorus
percussion

Edited & Mixed by Dag Gabrielsen
Recorded at Peter Karl Studio
Brooklyn, NY


© 2007 Dag Gabrielsen Publishing